While filing a patent for your invention, there are several critical aspects to be followed especially in drafting the claims, which define the scope of the invention. Drafting patent specification is an art by itself, and requires the expertise of skilled professionals in this field.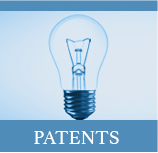 Documents Needed (Filing Requirements)
1. Application
2. Description
3. Claims
4. Drawings /if applicable/
5. POA
6. Payment receipt of the State Fee
All documents shall be in Armenian language or translated
The application content and form must comply with the requirements of the Law of the Republic of Armenia of June 10, 2008, on Inventions, Utility Models and Industrial Designs and of the Rule established by the State Authorized Body- AIPA. It shall be legible and the description of the invention, utility model or industrial design shall be clear, which is satisfactory for the expert of the field to start the examination.
The application shall be filed in writing, either directly or by post, by facsimile machine or by other electronic means of communication. The rule of filing an application and the attached documentation by electronic means of communication shall be established by the AIPA.