We provide quality, professional trademark registration services in Armenia by an experienced trademark attorney at affordable flat fee prices. Our trademark attorneys have over ten years of combined experience in trademark law and intellectual property protection. We provide every client personalized, professional legal service. All of our trademark attorneys are graduates of best Armenian law school.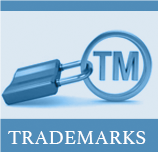 We bring this range of experience and expertise to work for you and offer professional trademark registration services to our clients to help them claim ownership of their company logo and other service marks.
Properly used and promoted, a Trademark may become the most valuable asset of a business. Trademarks such as Coca Cola, Microsoft, Canon, Nike and Xerox serve as an indication of origin of the goods as well as an indication of quality.
The AIPA Registration Process- Trademark Registration in Armenian Intellectual Property Office.
Legal Protection of Trademarks
In the territory of the Republic of Armenia, a trademark shall be granted legal protection: (1) by virtue of state registration in accordance with the order established by the Law of the Republic of Armenia of April 29, 2010, on Trademarks; (2) by virtue of declaring the trademark as well-known in the Republic of Armenia; (3) by virtue of international registration in accordance with the Madrid Agreement and the Protocol Relating to the Madrid Agreemen
Registration of a trademark
The application for registration of a trademark shall be filed with the State Authorised Body in written or electronic form. Natural persons, who do not have permanent residence in the Republic of Armenia, and foreign legal persons, which do not have a real and effective commercial or industrial entity in the Republic of Armenia, shall file the application and conduct proceedings provided by the procedure for the examination of applications in the State Authorised Body through trademark attorneys or other representatives.
The application must refer only to one trademark.
The application shall be filed in Armenian.
Documents attached to the application may be submitted in other languages. In such case, applicants representing the Republic of Armenia must submit Armenian translations of those documents together with the application, while foreign applicants must submit corresponding translations within a period of two months from the date of filing the application.
For more detail please send us an enquiry to one of email addresses indicated in Contact us Section.
Trademark Opposition in Armenia